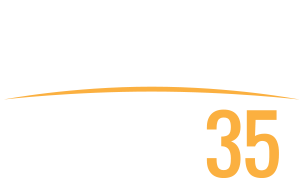 Image courtest of SU Photo and Image Archive
How has Syracuse University's Carrier Dome, with its white-concrete walls and white-bubble roof, become one of the best-known collegiate stadiums in the country?
As a team of multimedia reporters discovered on the Dome's 35th anniversary, the exterior may be blasé, but it is also utterly unique, and the people and events that fill it more than 200 days of the year have made it legendary.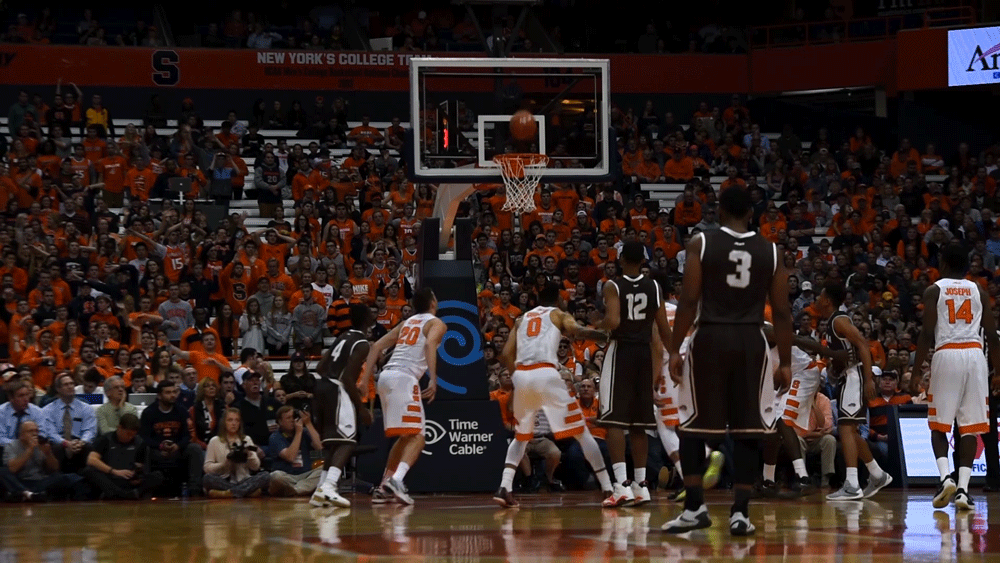 The Dome is where the stars come out. Brittney Sykes, Carmelo Anthony, Donovan McNabb, Mike Powell: There's a long list of Orange legends that have treated fans to dominating performances and thrilling victories inside the Carrier Dome. 
Team
Nicole Harris
Siyu Liu
Benjamin F. Mitchell
Regan Spencer
Alexa Voss
Stephanie Wong
Cinemagraph
Brittany Wait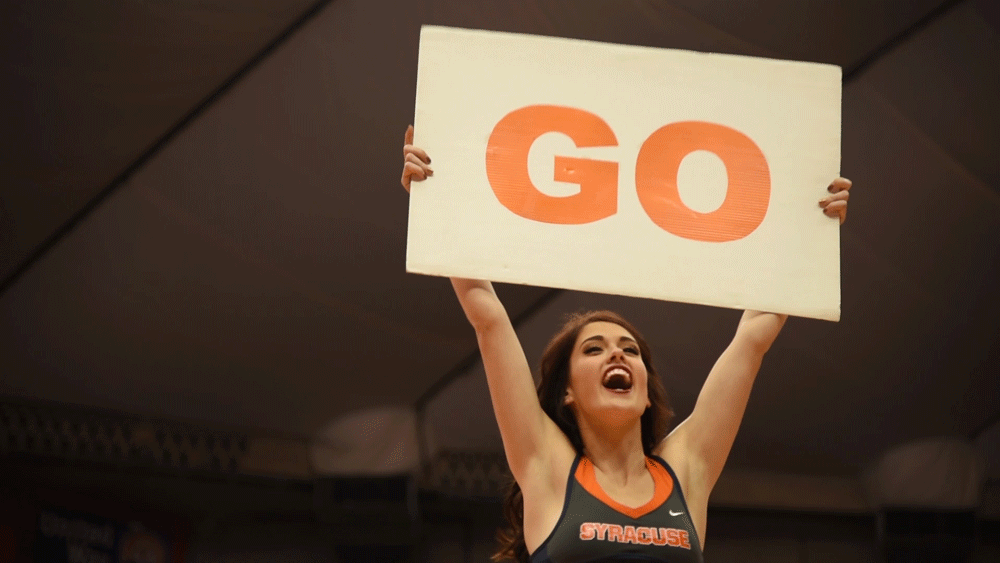 What makes the Carrier Dome truly special is the people that squeeze through its vacuum-pack doors to scream from the rafters for the Orange, to sing along with Billy Joel, to peddle beer and hot dogs, and to make sure that famous roof stays  aloft.
Team
Megan Callahan
Anna Gibertini
Janelle James
Carly Nevis
Cinemagraph
Brittany Wait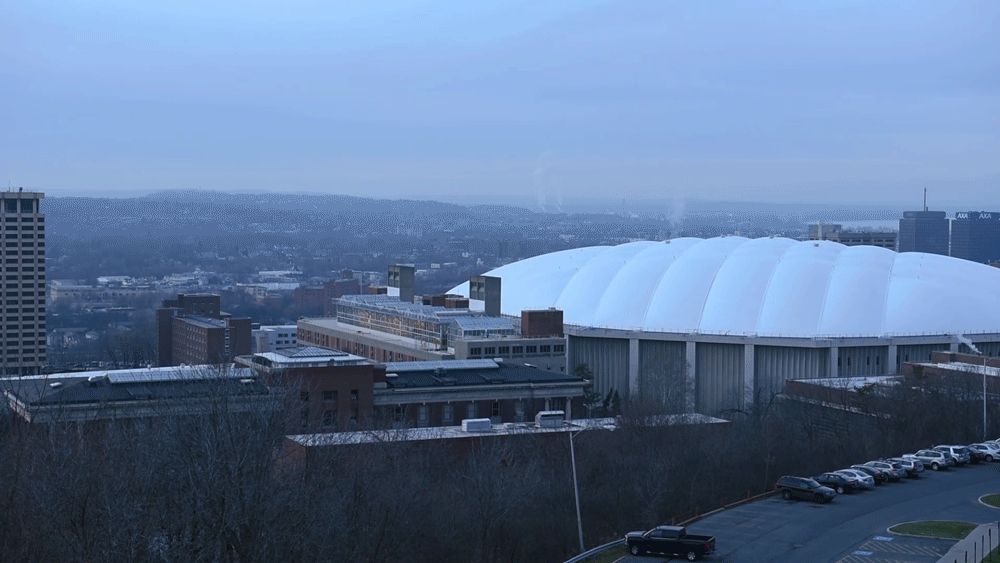 The Carrier Dome is iconic but old, unique but limited. We explored these contradictions as the Dome reaches a crossroads, examining the inner workings of the Dome's inflated roof, asking students what they want in a stadium and looking at the fate of other domes across the country.
Team
Spencer Arbige
Casby Bias
Madison Flavin
Lianna Hursh
Andrew Polino
Cinemagraph
Brittany Wait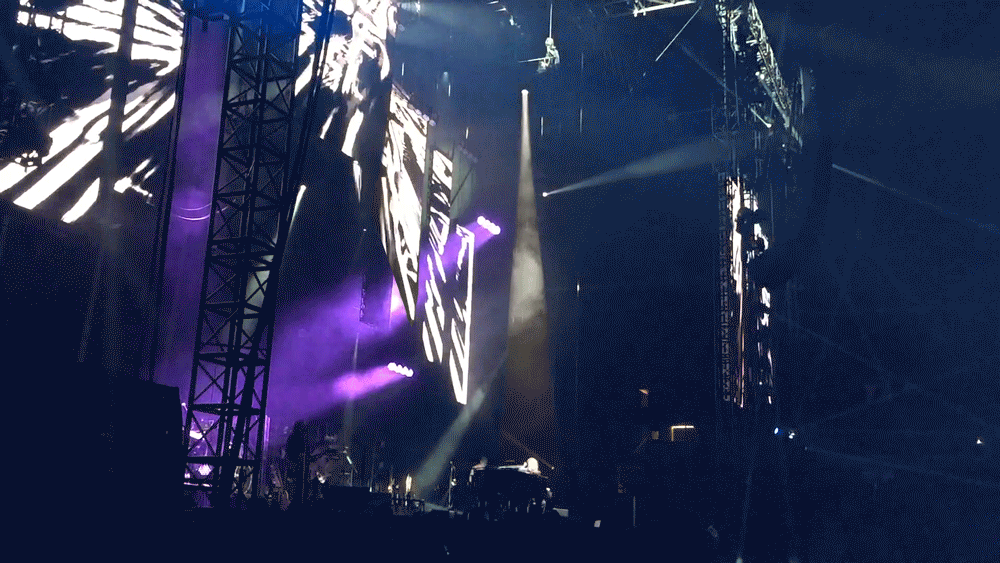 From monster trucks to marching bands to the biggest names in music, the Dome hosts a lot more than just sports. We've compiled an interactive timeline of every concert staged at the Dome, examine how ticket prices have changed over the years and look at the Dome's strengths and weaknesses as a performance venue.
Team
Madysan Foltz
Liu Jiang
Nick Papantonis
Dan Poorman
Tory Russo
Cinemagraph
Lenny Christopher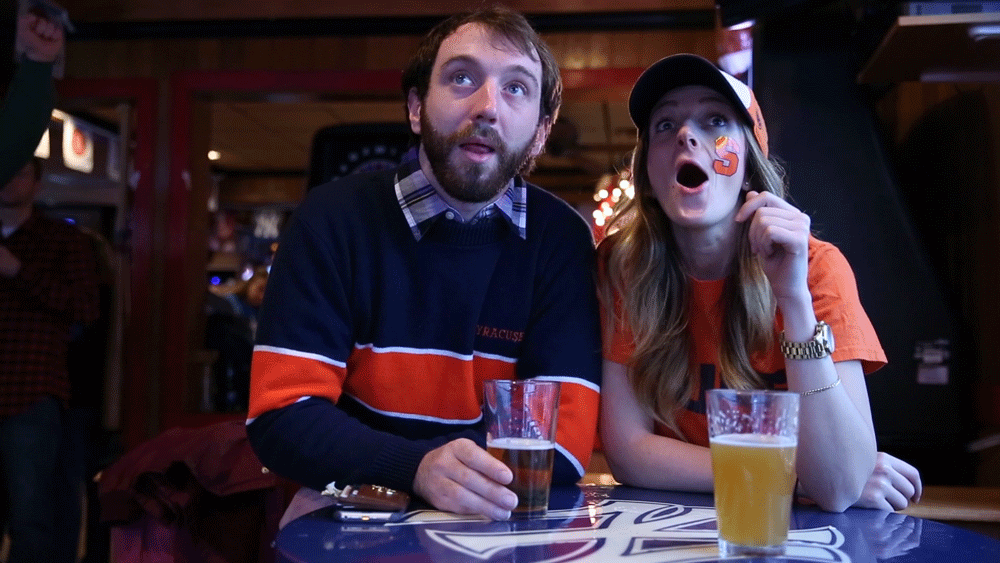 As Syracuse University grapples with the decision of how to address the aging Carrier Dome, community leaders and local business owners emphasize the crucial role the Dome plays in bringing people and dollars to the region, and fret about Central New York's less-than-stellar track record when making big decisions about its stadiums.
Team
Julia Goldwasser
Cullen Lea
Jeremy Reynolds
Kathryn Robinson
Yuqing (Jessie) Shi
Cinemagraph
Brittany Wait